India is a very diversified country with different cultures and traditions. Every city in India has something unique experience to offer, including the food that each city is known for! However, today's modern lifestyles and hectic work-life schedules; makes traditional necessities difficult to find. For example, being in Bengaluru it is very difficult to find Misal Pav, the popular Maharashtrian dish. Modern life and its fast pace has taken a toll on our social life that has estranged various communities, scattering them to various distant lands in the search of a better livelihood. But it has left the hearts with a sense of nostalgia, around their socio cultural habits and preferences, longing to belong again to their roots and culture.
This is where Promita Sengupta, an ex-banker & social entrepreneur siezed an opportunity and that is how Cre8comm was born. Cre8comm is India's first community driven hyperlocal e-commerce marketplace which home-delivers traditional essentials and products to all the diverse communities of India.
It is a marketplace where one can find the most authentic and indigenous products from the varied and diverse communities of India. It provides every community with almost every product – apparel, food from their hometown irrespective of where you live.
Today we have a chat with Promita Sengupta, Founder & Director, Cre8comm. We discuss about Cre8comm, the hyper-local market, opportunities in e-commerce, team building & much more. So let's get started with the Q&A….

Tell us about Cre8comm, how was the start-up conceptualized and what was the idea behind Cre8comm ?
Cre8comm is India's first community driven e-commerce marketplace which home-delivers traditional essentials & products to all the diverse communities. The company aims to deliver authentic & special foods, especially those that you are craving for, and we go an extra step by bringing sumptuous traditional dishes and our chefs are locals of the same community.
Considering the popularity of Bengali products, I have noticed people used to travel all across the city and be stuck in traffic for hours to reach CR Park in Delhi, to get authentic Bengali food. This prompted me to start revolutionary service which will address to all communities of India with the plethora of indigenous products.
How does platform work ? How is that you reach your partners and they serve from their own kitchens ?
The entire platform is technology based and all orders are placed online. Cre8comm home delivers traditional essentials and products to all the diverse communities of India. We partner with the best local talent bridging avenues to build relationships in their culturally enriching journeys in delivering to India's first community services based platform.
This is a service which allows all our partners to serve from their own kitchens. We strongly believe in bringing people together through our socially responsible segment to a socio-cultural platform.
Each of the partners is carefully chosen after having carefully looked at the hygiene and capability to server Cre8comm.  We have a product replacement model in the case of customer complaints which keeps the vendors on their toes. We cater to customer needs, by delivering food items in fresh, raw or cooked categories, traditional apparel, items for a puja samagri for any occasion – be it a marriage or a simply Griha Pravesh, and sweets [Misti]. Our aim is to deliver fresh foods,  preserve its freshness, making life convenient and hassle free.
How do you ensure/maintain the quality of the products being sold on  Cre8comm [since it is eatables and in this category extra care needs to be taken] ?
Each of the partners is carefully chosen after having carefully looked at the hygiene and capability to serve Cre8comm.  We have a product replacement model in the case of customer complaints which keeps the vendors on their toes.
Our hygiene team visits the kitchen [in the case of Cooked food] and shops for raw fresh food. Since we do not have too many vendors, we have been able to fix responsibilities on each to ensure an extra regulatory check.
The challenge is definitely there but we have ensured the quality by keeping lesser number of Vendors. Though it is not be competitive, but it helps keep the quality in check as the vendors do not want to lose lucrative sustainable business.
How did you zero-in on the name Cre8Comm and what were some of the other options that were being explored while naming your startup ?
Considering our vision we were very clear while naming our start-up, as the name itself says Cre8-comm i.e. creating communities.
How does Cre8comm delivering traditional essentials and products to  all the diverse communities of India ?
Cre8comm , based on the community they are catering to, works at the background to do a detailed research on the community, including food habits, culture, music, etc. and then identifies the right kind of vendor for the same.
Contrary to the normal belief of a market place wherein you connect with large number of vendors, we keep our number restricted in order to ensure that we have good response from a quality perspective. Once we are ready with our back ground work including finalising vendors, we go live through social media.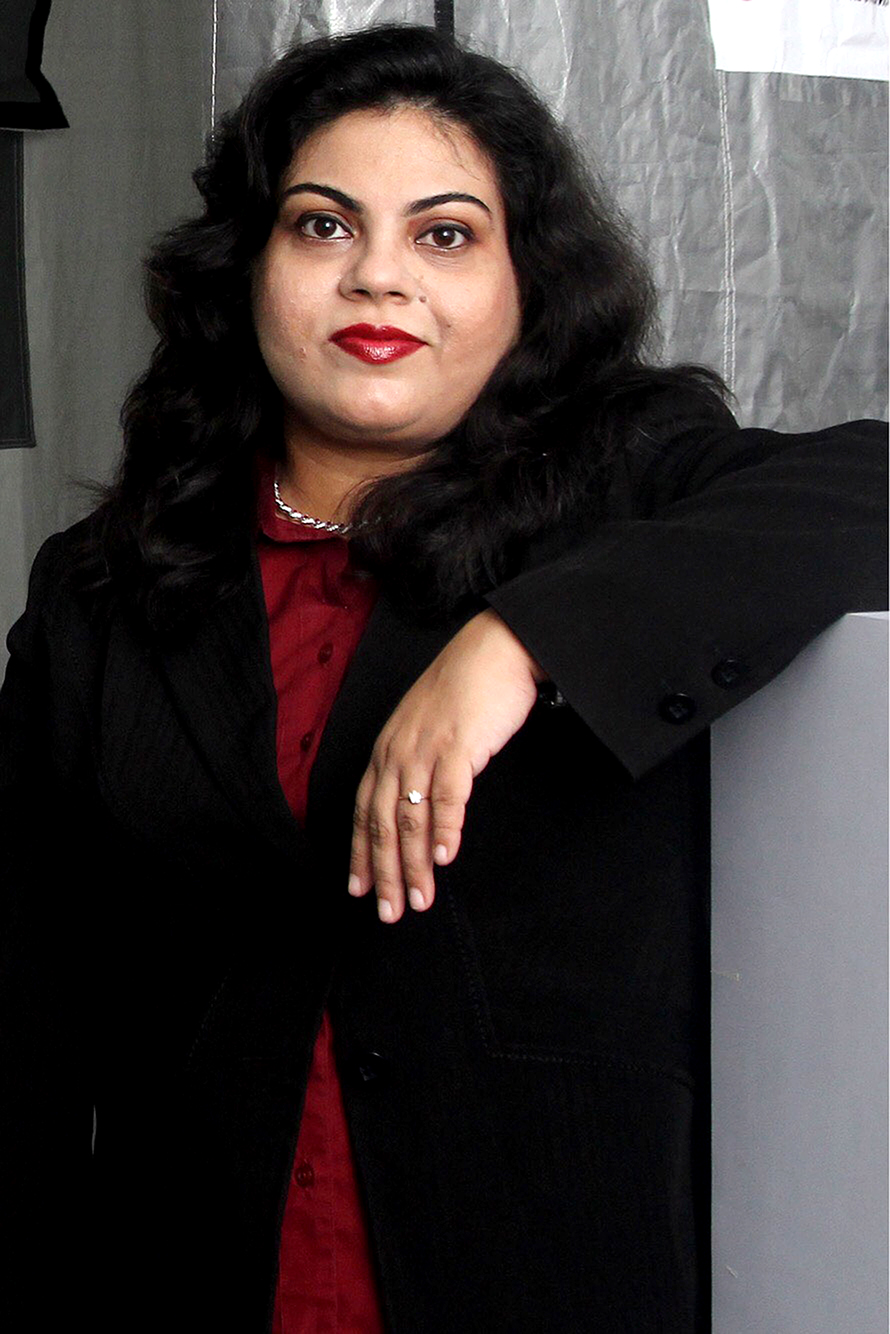 Can you share details about the competitors of Cre8comm ?
Currently, we don't have any direct competition. There is no online e-commerce company which does the kind of products we manage. Some online portals are there, but they only handle Raw and Fresh food.
We continue to benchmark ourselves against our own potential and targets. We need to invest in our capabilities to ensure we keep pace with the changing demographic, technology and evolving needs of our customer base.
What are your expansion plans? Please share more about the new initiatives of Cre8comm ?
We are currently focusing on expanding other communities like Oriya, Malayali, and Bihari coming soon. Cre8comm is a diversified community portal, like no other marketplaces in the world. It's fresh and easily accessible. In the long run, Cre8comm is planning to launch Culture Kitchen which would revolutionize the way meal services are being handled today in the country.
What are your marketing channels & how do you select the next logical place for expansion ?
The Key Marketing channels are:
Social Media [Facebook, Twitter and LinkedIn]
Tele Marketing
Reaching out to Condos and Large Offices
Connecting with  Restaurants
Connecting with Community based Association
What have been the learnings so far and what were some of the biggest challenges in scaling up Cre8comm ?
The key learnings are:
Do not compromise on quality, if needed keep cost higher for better quality.
Stay very close to the customers. Understand the small needs.
Believe your customers. They actually know what they want.
The key challenges are:
Logistics. No one does the distance that we cover. So a separate logisitics team was required
The right kind of packaging
Maintaining the quality of the food
Training the Delivery team
Keeping system dynamic as per the demands of the situation
Being sensitive to people requests
Please share the funding status of Cre8comm & are you looking out for institutional funding ?
We are currently boot strapped and yes looking for Institutional Funding who share our vision.
E-commerce & food-tech as a sector is seeing consolidation [especially vertical e-commerce] and things in horizontal e-commerce are no different, how according to you are things in e-commerce different as compared to what was couple of years back [when e-commerce companies were getting funded based on GMV] ?
e-commerce cannot survive without technology . However the concept of GMV is now gone. It is more on Unit Margins and EBITDA. The investor is keen to see your margins and bottomline.  This will continue for years to come when Investors will likely be more interested where companies can improve shareholder value.
What are some of the parameters your team looks into while selecting vendors for a particular community [Oriya, Bengali, etc.] before onboarding them ?
The Key parameters for checking the vendors are:
The offerings
Time in Business and customer review
If cooked food, we check the Kitchen and see how hygienic they are
Professionalism
Able to manage credits in the short term
Able to cope with the growth of Cre8comm
Sustain good quality
Before Cre8comm, you had a social venture [building portable toilets], can you share some of the learnings from that venture since it might be helpful for aspiring social entrepreneurs ?
People may talk a lot, but finally not too many wants to put the money in these ventures.
Being non-glamourous, the effort is lot more to reach to people.
There is a lot of personal satisfaction when small successes show up.
Never take people on face value, even if they are very highly placed.Work closely with them and show how your ventures solves a key problem of the society
Be ready to face failures as they really are the pillars of success.
You were earlier a banker, social entrepreneur and now e-commerce/food-tech entrepreneur, how do you manage to don so many hats and where do you draw courage from ?
I always wanted my epitaph to read as someone who has tried and not given up on anything.  Besides, the zeal to make a difference in the lives of people in whatever capacity has always been a driving force. I always believe that There's miles to go before I sleep
A quick piece of advice for all the women entrepreneurs
Starting an entrepreneurial venture is exciting but is not a bed of roses. It is full of challenges. And, being a female entrepreneur it is imperative to develop/nurture the following attributes – Communication, Networking, Ability to delegate, Sales skills and Openness to learn.
Follow your heart. It will always take you in the right direction and never be afraid to take risks in life.
Closing comments for community start-ups ? Please share more about how community driven start-ups are gaining popularity across the country ?
Not many organised community based start-ups are there in the country today. Definitely a void that Cre8comm is trying to fill in. We have just scratched the surface for now. The potential and need is extremely high given the fact that people are moving more & more away from their culture/food, etc. and so is the expertise and knowledge around it.
Our experience shows that if community based products and services are made available in abundance, then the impact can be significant.  A study  has reported that even Amazon has not been able to break the close relationship that people have with the existing unorganised community based services. This could be true for most countries in the world and hence it is an enormous opportunity.
We thank Promita Sengupta for her time and sharing valuable insights with our readers! If you have any questions for her about Cre8Comm, Food Tech, Hyer-local, scaling up, etc., please email them to himanshu.sheth@gmail.com or leave your question in the comments section.