Cyber Managers Software Services [CMSS] has launched a talk Bot aptly named H# [H Sharp] designed for a natural language understanding and can make human – like natural conversation with the support of AI, NLP and machine learning.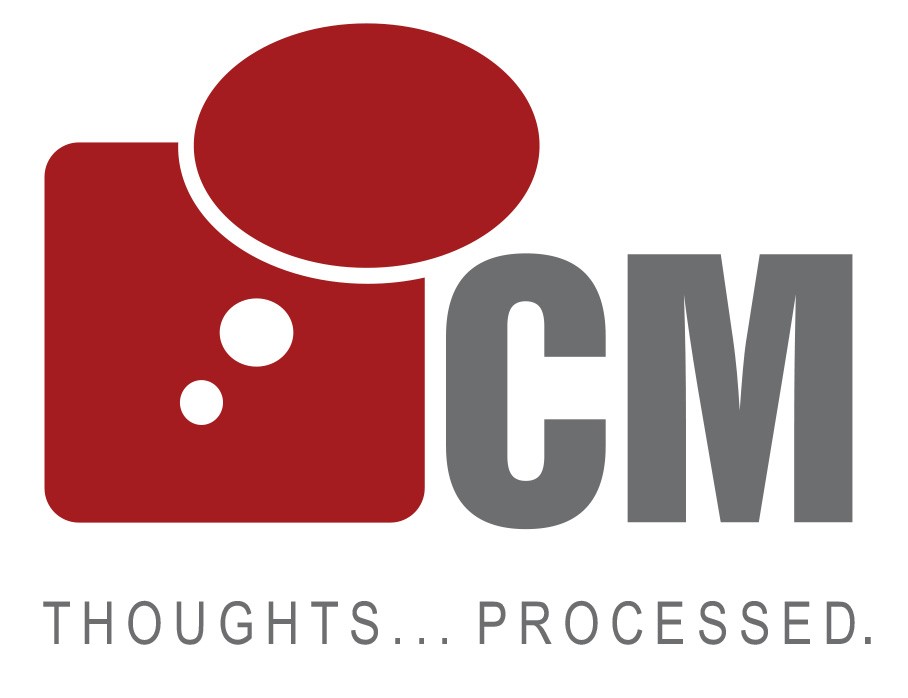 H# can be easily plugged-in on different social communication platforms, external or internal and does not demand for a separate login or complicated interface navigations, get talking right on your twitter or any intranet communication platform that organization might be using currently.
A chat/speech bot which directly plugs into existing HCM [PeopleSoft, SAP HCM, etc.] – which has helped a leading bank to move beyond mere clicks to chat and speech as interfaces for their HRMS. Reducing transaction time by as much as 30% and correspondingly increasing usage, the chat bot allows employees and managers to engage with their existing HCM on an intuitive level.
Godwin Pinto, Business Head at CMSS said
The need for automating HR functions arose long time ago, as the world saw increasingly large corporates adapting software and apps taking over the mundane tasks of managing people at work. Historically, as HCM Systems were designed by engineers, they have stressed more on the 'System' component than the 'Human' component; the actual user who is going to be affected by it. This has resulted into systems which although extremely functional, limit themselves to manage and transact with Human Capital rather than engaging with it.
HR Bots has taken automation to an all new level, as it allows for interactive, response based real-time functions. Since User Interfaces [UI] and User Experience [UX] have undergone a sea-change in the last 5 years, especially after social networks have put the spotlight firmly on engaging with the 'Human' component, it is expected that HCM should not be left far behind.
Although HR professionals feel intimidated with the new technology, fearing their elimination from the HR roles, Godwin adds
HR Bots should not be seen as adversaries, but as a colleague, they are here to facilitate rhythm in daily HR tasks, for instance form filling, maintaining musters, and managing leaves, etc. Hence, the organization can utilize their HR workforce productively into tasks where a human touch or human reasoning is required.
Within the same corporation; one sees that while consumer-facing systems have interesting interfaces like bots and apps; Employee facing systems like HCM, have to make do with Retro User Experience till such time as the whole HCM is upgraded to a newer version or flavor. This leads to a huge experience gap for employees; who on the one hand have a highly engaging user experience as consumers; and on the other hand 'transact', click by click, as employees.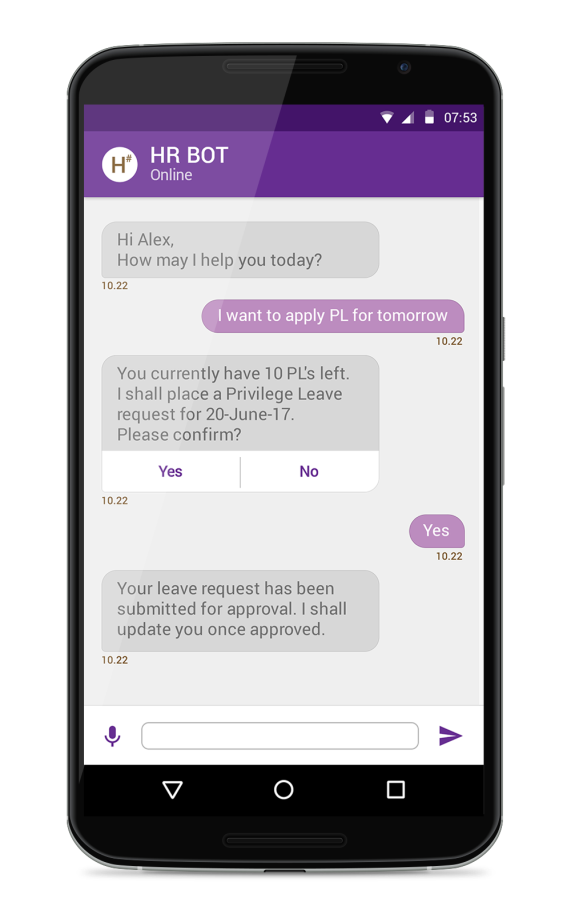 Features & Benefits of H#
Support for common HR functions like seek leave, muster, etc
Suggestive data intelligence for assistance in approvals
Ready connectors for HRMS like Peoplesoft/Fusion, SAP, etc.
Highly personalized responses based on user's profile
Pre-trained for common HR queries
From induction to exit, H# helps perform HR related tasks like – getting salary information, applying for benefits and leave, fill forms, take surveys and even collaborate with other employees – through a unified chat, speech and mobile interface. All while giving HR a whole new touch point for employee engagement – with a hint of personality and as natural as having a conversation.
For more information about H#, please visit H-Sharp, the HR Bot