ICRIER, one of India's leading think tanks, along with Broadband India Forum have released findings of its study on 'Estimating the Value of New Generation Internet based Application Services in India'.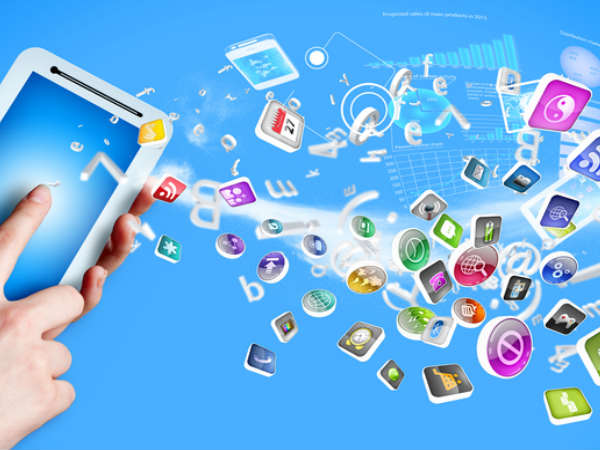 As per the study, a 17% increase in the total internet traffic in India in 2015~16, contributed to an increase of Rs. 7 lakh crore in Gross Domestic Product [GDP], of which at least INR 1.4 lakh crores [US$ 20.4 billion] was due to Internet based app services.
This puts the Internet's contribution to India's GDP at about 5.6% in 2015~16. The contribution is estimated to grow to nearly 16% of the country's GDP by 2020 or INR 36 lakh crores [USD 534 billion], of which apps will contribute about half.
The study was unveiled by Hon'ble Minister of Communications, Govt. of India, Shri Manoj Sinha in the presence of senior Government dignitaries from MeiTY, TRAI, Niti Aayog and champions of the broadband industry.
Dr. Rajat Kathuria, Director and Chief Executive, ICRIER said
With internet penetration and the start-up ecosystem achieving critical mass, we felt the time was right to study the micro level impact of the internet services and apps on the country and define interventions needed for long term growth. Interestingly, we found that the ecosystem's contribution went beyond just economic into social areas such as mainstreaming the differently abled and enabling women safety among others.
The study, beyond econometric estimations, also captures in-depth case studies of 16 service/app companies capturing impact generation at a micro level in key sectors of travel, healthcare, education, entertainment, utilities, digital payments, social, navigation and Government services. Companies covered include Makemytrip, Practo, PayTM, Urbanclap, Netflix, Wynk, Byju's, Truecaller, farMart and MP Mobile.
The case studies bring alive different aspects of impact created, such as potential for increased income and job creation, easy access to credible information and Government services, lowering costs for buyers & sellers, creating a platform for smaller businesses and individuals to market their products and services, popularizing the use of vernacular language and enabling women safety among others.
TV Ramachandran, President, Broadband India Forum said
Internet apps and services are disrupting traditional industries. Regulation, globally, is evolving to strike the right balance between protecting consumer/business interests and encouraging the ecosystem to innovate further. India needs to chart its own course from a policy/regulation perspective considering the significant higher impact on its economy. It needs to resist the temptation to follow global precedence or come up with defining laws without active stakeholder discussion.
The study also makes 10 recommendations on the demand and supply side to ensure long-term growth of the internet services and apps economy and its sustained contribution to India's GDP.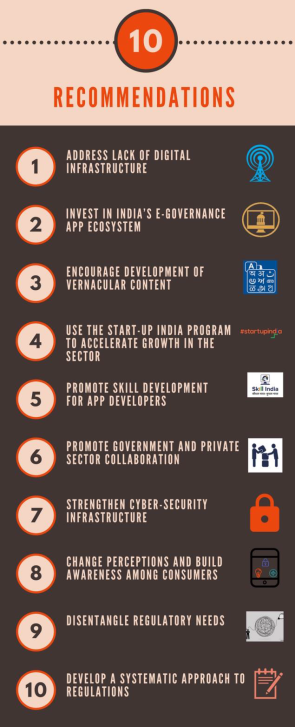 About ICRIER
ICRIER is an autonomous, policy-oriented, not-for-profit, economic policy think tank. ICRIER's main focus is to enhance the knowledge content of policy making by undertaking analytical research that is targeted at informing India's policy makers and also at improving the interface with the global economy. It has been ranked amongst the top 3 Indian Think Tanks World Wide by the 2016 Global Think Tank Index Report, University of Pennsylvania. For more information, please visit ICRIER