Uber celebrated the first anniversary of UberMOTO, Uber's bikesharing product, in the country. This month also marks the completion of 2 million trips on uberMOTO, a key milestone for the company and testament to the potential of bike sharing to improve last and first mile connectivity.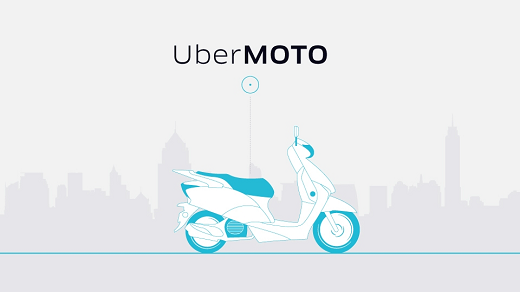 Prabhjeet Singh, GM, Uber Delhi and North India said
uberMOTO gives riders the option to book a motorbike ride via the Uber app, a mode of transport that has long been the preferred way to get around cities in India. Currently available in Gurgaon, Faridabad, Hyderabad, Ahmedabad and Jaipur, the success of uberMOTO reflects how Uber easily blends into the fabric of the cities, providing multiple commute options at the push of a button.
To celebrate the success of uberMOTO, Uber introduced a Zip Zap Zoom Index, a round up on how bike sharing has touched riders, driver partner and the cities in the last 12 months.
Fun facts about uberMOTO
Riders from 181 cities across the world booked a ride on uberMOTO in India
A female rider in Gurgaon took the highest number of rides, accounting for 1393 trips in one year
A single driver partner in Gurgaon has taken 5573 trips in the last one year
Every 18 seconds an uberMOTO ride is requested in Hyderabad
Kalupur Railway Station is the top destination for uberMOTO in Ahmedabad  
In Jaipur, no new vehicles have been added ensuring better asset utilization of existing two-wheelers, in an effort to reduce congestion in the city
One out of every four trips on uberMOTO are to/from metro stations in Gurgaon
UberMOTO is a step forward in Uber's commitment to help the address the first and last mile connectivity transportation needs. By integrating Uber's on-demand technology platform with motorbikes, the objective is to use today's transportation infrastructure more efficiently and effectively.
Five reasons that make uberMOTO a must-have for all cities
Expands access to public transport: Public transit is the mobility backbone of cities. uberMOTO promotes the use of public transport as people now have an affordable and efficient transport option for their last mile connectivity. Today, one out of every four trips on uberMOTO are to/from metro and railway stations.
Saves time: With uberMOTO, commuters can ride and swiftly maneuver through traffic. It is the quickest way to get anywhere, anytime of the day. Riders can save time traveling by motorbike when and where it makes sense, such as for short trips in heterogeneous traffic that's more easily navigated via small vehicle, or along routes where public transport isn't easily accessible or convenient.
Affordability: uberMOTO rides are one of the most affordable commute options in the city. Several studies have also explored the correlation between access to transportation and essential opportunities including education and employment.
Empowering a dignified living: The positive impact of ride sharing on congestion, safety and cities are real and important, but it's also important to note the economic activity generated by the people who drive on Uber. Owning a motorbike is much more affordable than owning a car. The lower cost barrier of uberMOTO makes it even easier for more people to pursue this micro-entrepreneurship opportunity.
Hop on, hop off commute: Whether you are riding to the office for an early morning meeting, catching the metro at the nearest station or heading to the mall for a fun-filled evening, travelling in a city on uberMOTO is the smartest hop on, hop off option.
Have you tried uberMOTO, do leave your experience in the comments section…