After creating a multi-million dollar company, GoodWorkLabs CEO Vishwas Mudagal and Co-Founder & MD Sonia Sharma have ventured into becoming Angel Investors in 2017. They are joining the leagues of marquee investors such as Tata Group patriarch Ratan Tata or Infosys Founder Narayana Murthy, who are investing in start-ups across the country and helping to raise the maturity of the start-up ecosystem in India by the launch of their Coworking Innovation hub, GoodWorks CoWork, a design-inspired co-working incubation studio, which is located in the heart of Bengaluru's Silicon Valley—Whitefield.

It was in 2013 that Vishwas and Sonia started GoodWorkLabs, which now a multi-million dollar company is recording a 500% revenue growth YoY. Recently, GoodWorkLabs was also ranked as the 5th fastest growing tech company in India by Deloitte in 2016. Their products are being used by 60+ million people globally.
After successfully establishing GoodWorkLabs as a boutique Software and Mobile App Development Company in India and USA, Sonia and Vishwas are excited to build a thriving start-up community through the launch of GoodWorks CoWork. Not only that, this year they are also set to mentor upcoming start-ups and extend their Thought Leadership to help businesses grow. They plan to choose three promising start-ups that have a 'real' business model, growth and potential and plan to invest anywhere between USD $50,000 and USD $200,000.
We were invited to the GoodWorks CoWork office in Akshay Tech Park, Whitefield and the space looks amazing. The entrepreneurial zeal is clearly visible in the design of the office, some pitcures below: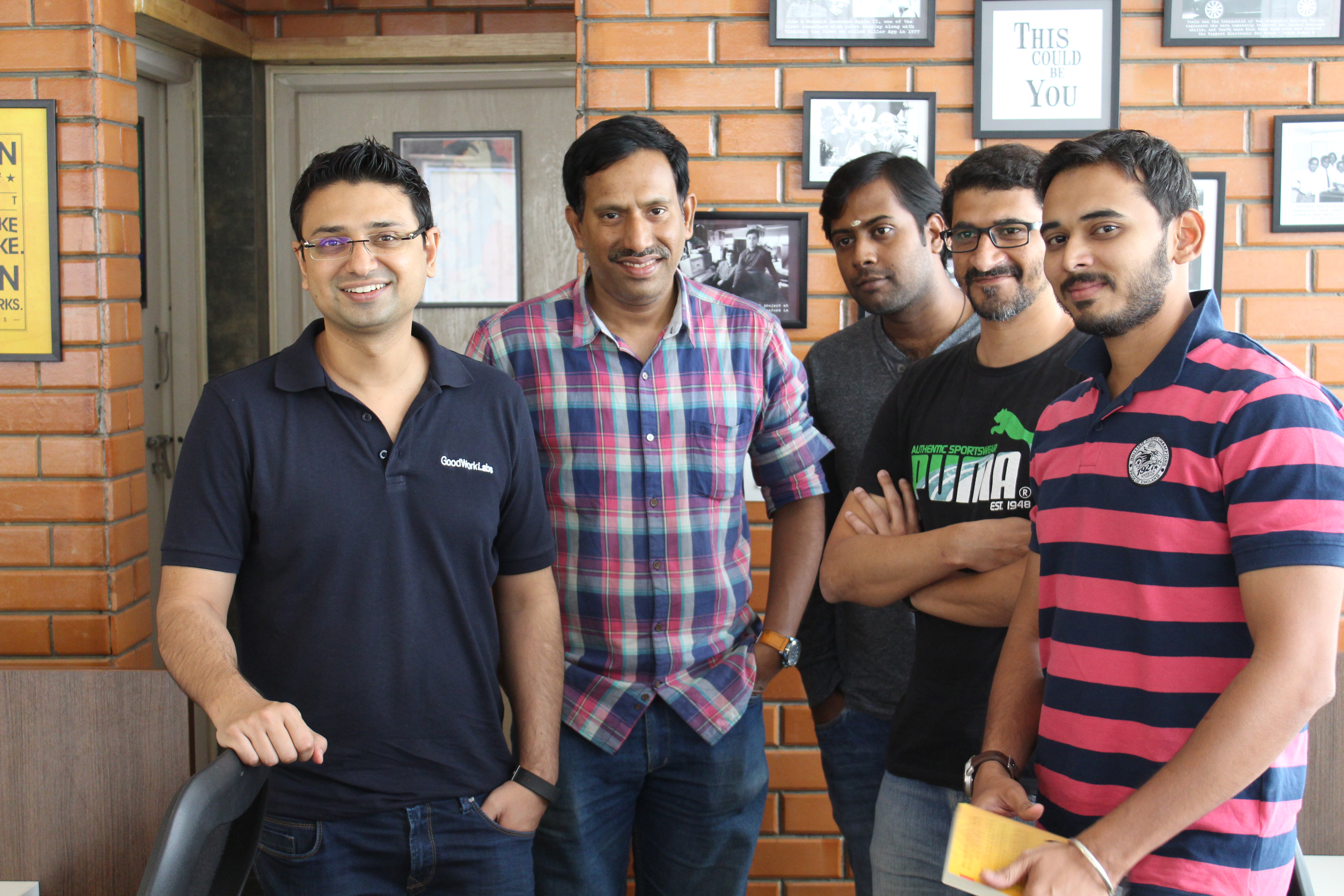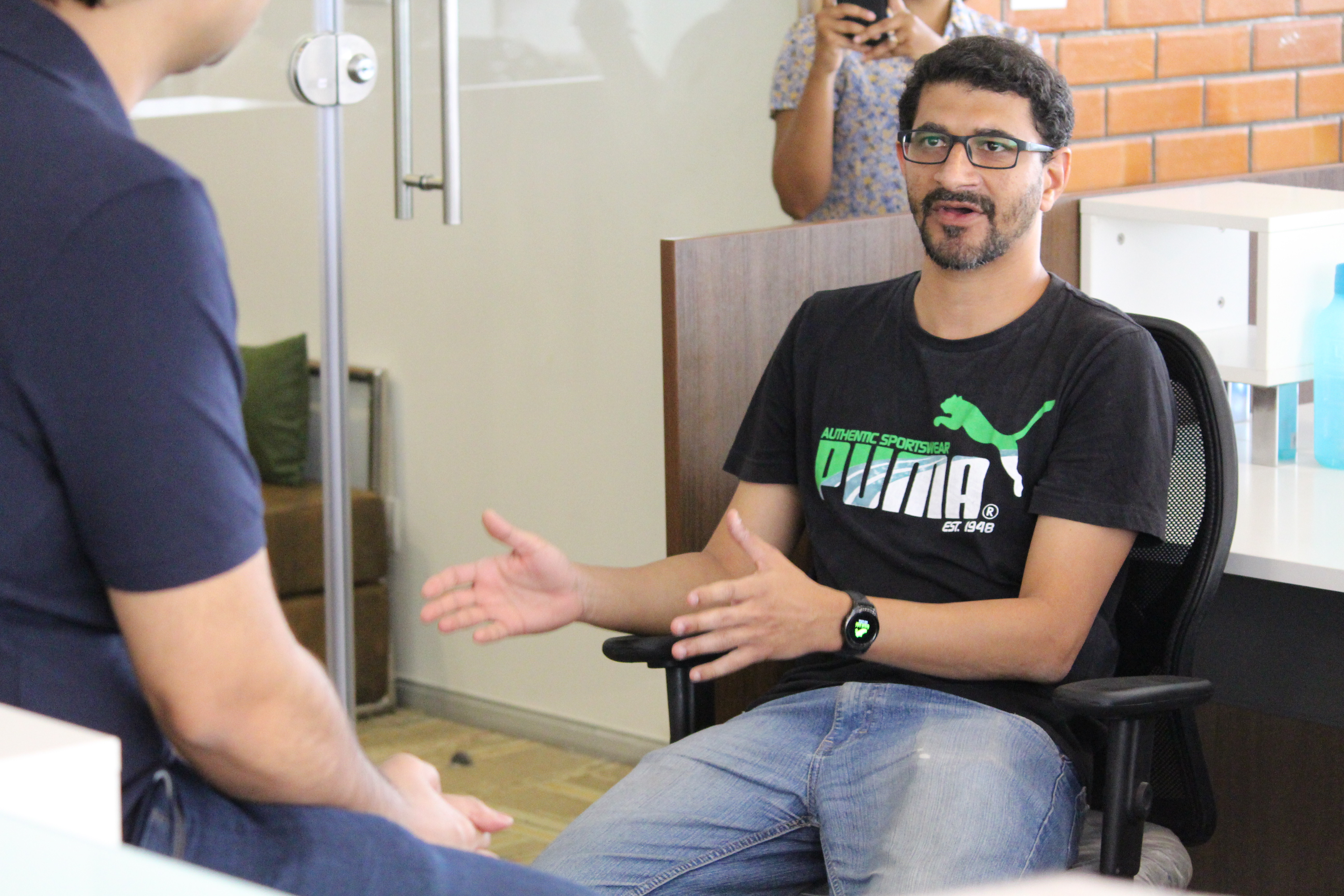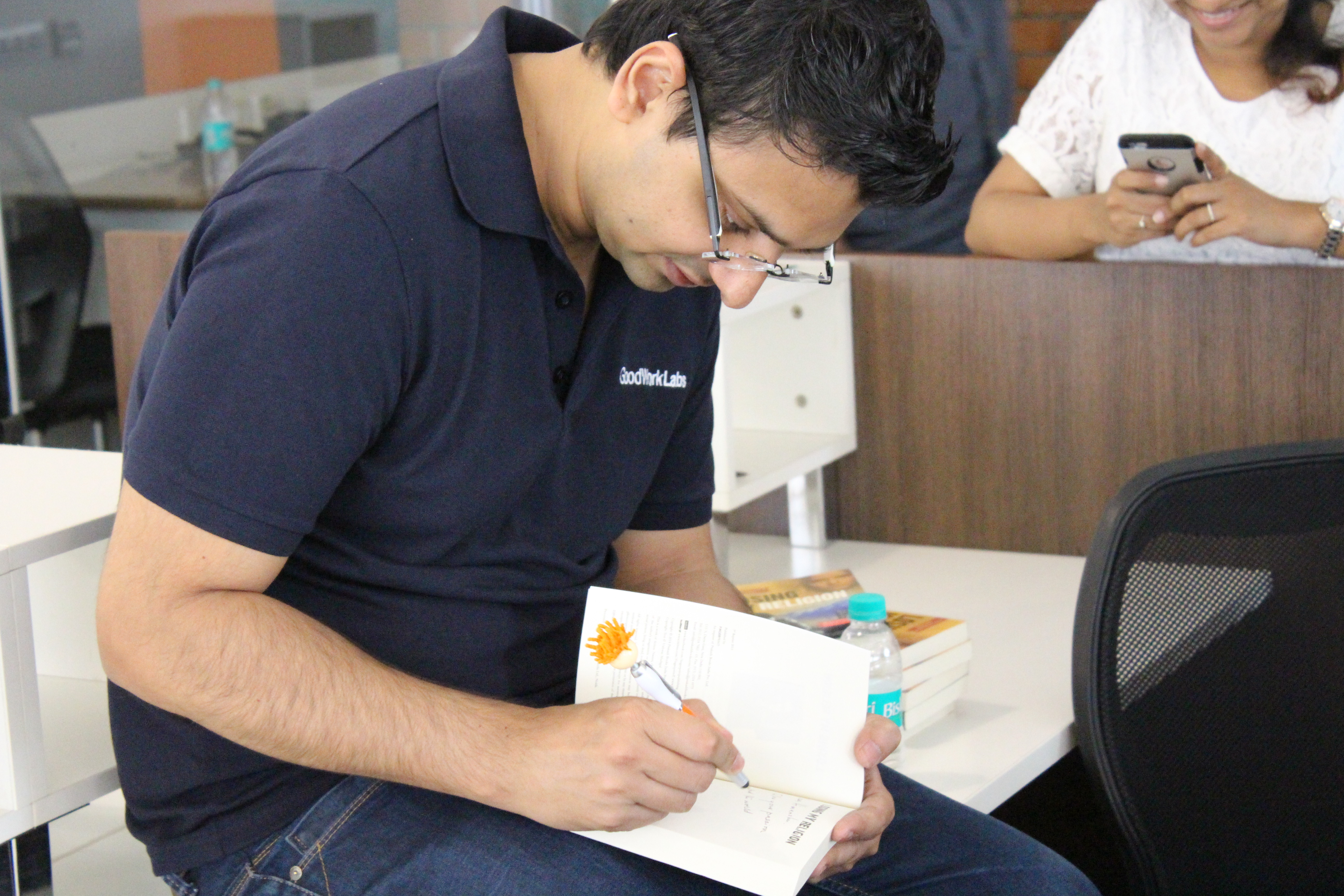 Vishwas Mudagal, CEO and Co-Founder, GoodWorkLabs said
The New Year was a great occasion for us to try out something that we have been wanting to do for a long time. It will mark a new beginning, a new chapter in our lives and we hope to give as much as we got from the ecosystem. Bengaluru is a great breeding ground for start-ups and we are extremely excited to provide the best ecosystem for start-ups to succeed.
By working at this 3000 sq ft. co-working space, the start-ups will get access to virtual offices, dedicated and private offices, conference & meeting rooms, high-speed internet, 24/7 surveillance, storage units, unlimited beverages, in-house security and maintenance, among others. However to entrepreneurs Sonia and Vishwas who are industry leaders with a strong entrepreneurial background, the GoodWorks CoWork studio is not just a shared office space. The start-ups will also get access to technology, marketing, design and PR as well as mentorship from Sonia and Vishwas. Not only that, they will also be able to tap the network of both Vishwas and Sonia and get funding for their ventures.
Sonia Sharma, Founder and Managing Director, GoodWorkLabs said
By giving access to core services for entrepreneurs, new and old alike, such as marketing, Accounts & Finance consulting, HR and recruitment, Tech consulting, Design, UI & UX consulting in addition to other facilities, we want to dig deep into assessing and mentoring new entrepreneurs who maybe just have an idea and a business model to support it, but might have limited resources to assess its scalability & growth. Also this will help create a symbiotic ecosystem additionally helping us to choose the startups we can fund.
About GoodWorkLabs
GoodWorkLabs is a world-leading outsourced product development company that designs and builds mobile apps, software products and games for top clientele globally. With offices in Bangalore, Kolkata and San Francisco Bay Area, the company is growing at 500% YoY and has established itself as a premium tech provider for Fortune 500 companies and startups. The company is led by industry veterans Vishwas Mudagal, CEO & Co-founder, and Sonia Sharma, MD & Founder, and is a valued member of NASSCOM. For more information on GoodWorkLabs, please visit GoodWorkLabs. To know more about the GoodWorks CoWork community please visit GoodWorks CoWork