Following the digital India dream of Government of India, BSNL has offered free E-Mail Address service in 8 Indian Languages to its broadband users by launching a DataMail service. Now BSNL broadband users will be able to open an email ID in DataMail service in their own language.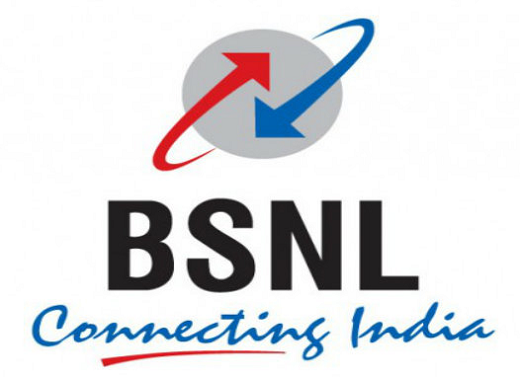 Anupam Shrivastav, Managing Director, BSNL said
Providing the linguistic email address is one of its kind initiative in the world to achieve our Prime Ministers Vision of Digital India. It's now possible in every part of India to have an email address in their own language and communicate in preferred language.
Few months back, Government of India had launched Dot Bharat domain in Indian languages to increase the reach of internet users by providing domain names in their own language so as to cover over 70% of the country's population living in the rural and remote areas. BSNL is also known for its network in the rural and remote India especially in 2G and 3G data. Launching free linguistic Email address service for its millions of customers is another strong step on fulfilling the dream of digital India taken by the Govt. of India Enterprise, BSNL.
Dr. Ajay Data, Founder & CEO of Data XGen said
Our fully 'Made in India' software product enabling DataMail service is a revolution in the world as many countries are waiting to inject the linguistic email address to empower the non-English speakers of the world. We are happy to contribute to the Prime Minister Shri Narendra Modi's Digital India dream by partnering with BSNL, country's strongest network telecom company having rural and remote connect.
As per Indian Telecom Services Performance Indicators Report (April-June, 2016) released by TRAI, total internet subscribers in India is about 350.48 million which is just about 30 percent of the country's population. So, about 70 percent of population is not having access to the internet and most of these belong to rural India.
On the other side, Indian languages account for less than 0.1 per cent content on world wide web. Also, over 89 per cent population is non-English speaking and unable to read and communicate via email as the language utilized to communicate is English.
The most spoken languages in India in 2016, according to our analysis based on secondary data, are approximately Hindi [544.39 million], Bengali [107.60 million], Telugu [95.40 million], Marathi [92.74 million], Tamil [78.41 million], Urdu [66.47 million], Gujarati [59.44 million], Kannada [48.96 million], Punjabi [37.55 million], Assamese [16.98 million]. The total of population using these key languages comes about 1147.95 million that is a larger share of current population in India.
Steps to use this Service
BSNL broadband customers can use DataMail app which is free to be downloaded from any Android or iOS system through their respective play store.
User will have to select the language in which they want his/her email address.
Insert the mobile number
Select the checkbox 'I am a BSNL broadband Customer'
Insert BSNL broadband number with STD code
You will receive an OTP on your registered mobile number
Type the desired Email address in your own language
Start using and share with your friends!
What is DataMail
DataMail is Made in India – World's first email service supporting Internationalized email  supporting email IDs in Hindi, Gujarati, Urdu, Punjabi, Telegu, Bengali, Marathi.
The services are FREE for everyone through the simple Mobile app download on iOS and Android phone and anyone can go on their play store and download DATAMAIL and gets their first email address in their preferred language.
About Data XGen Technologies
Data XGen Technologies is one of the largest Complete Enterprise Solution company catering to the needs of unified communication. Having 13 years of experience, the organisation was initiated as an Email Management solution company which provides Email platforms for its users. The vision of Data XGen Technologies is to continue to innovate and be a global leader in the email market-place by being a premium next-generation email platform and to serve the entire spectrum of organizations – from small businesses, to enterprise, to multi-million user data centers – on the same scalable, secure and affordable platform. For more information, please visit Data XGen