Few years back [or to be more precise before the advent of WhatsApp], SMS was the de-facto way of sending messages. Fast forward now, WhatsApp has more than 800M users in India & the growth has been nothing less than phenomenal. Just like me, you would have always felt the requirement to look out for a cross-platform app where you can make calls/send messages to users across different platforms.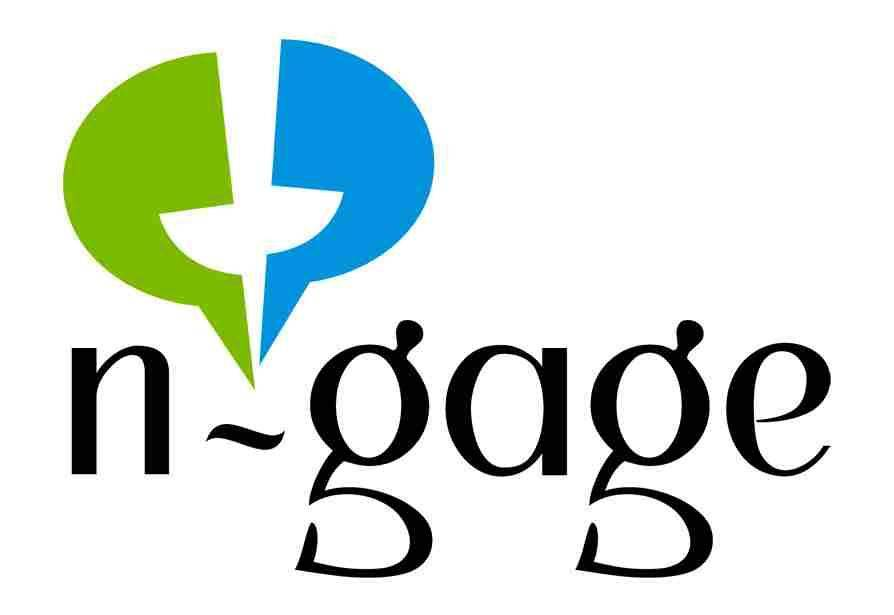 This is the problem that n-gage messenger, world's first 360 degree lifestyle Chat app is trying to solve. It is the world's first app that enables users with or without a Smartphone to make 1 to 1 or group video calls and send rich personalized messages across other social media and messaging apps. Unlike other similar apps, as soon as the user joins, they can start sending rich personalized messages and have video calls with family and friends who do not have n-gage.
Today, we review the n-gage messenger & n-gage messenger lite which like FB lite is low on memory footprint & works on Android phones with low memory.
Features : n-gage
n-gage messenger has the following features:
Chat : 1-1 Chat, Group Chat, Voice & Video message and more
Privacy : There are different privacy levels, some of which are below
Group : Like any other messenger app, n-gage also supports creation of Group. Unlike other group chats, with n-gage users can create groups with up to 300 participants from their contact lists to enjoy multiple conversations under one group. With this, n-gage users can share multimedia files and even exit several group conversations without leaving the group. Just like 'Labels in Gmail', you can create different groups, label them for better identification & clarity.
Audio & Video Calling : You can use n-gage to call your contacts irrespective on whether they are present on n-gage [just like a normal call] or who are present on cross-platforms like WhatsApp. n-gage to n-gage calling worked flawlessly & there was no audio/video lag.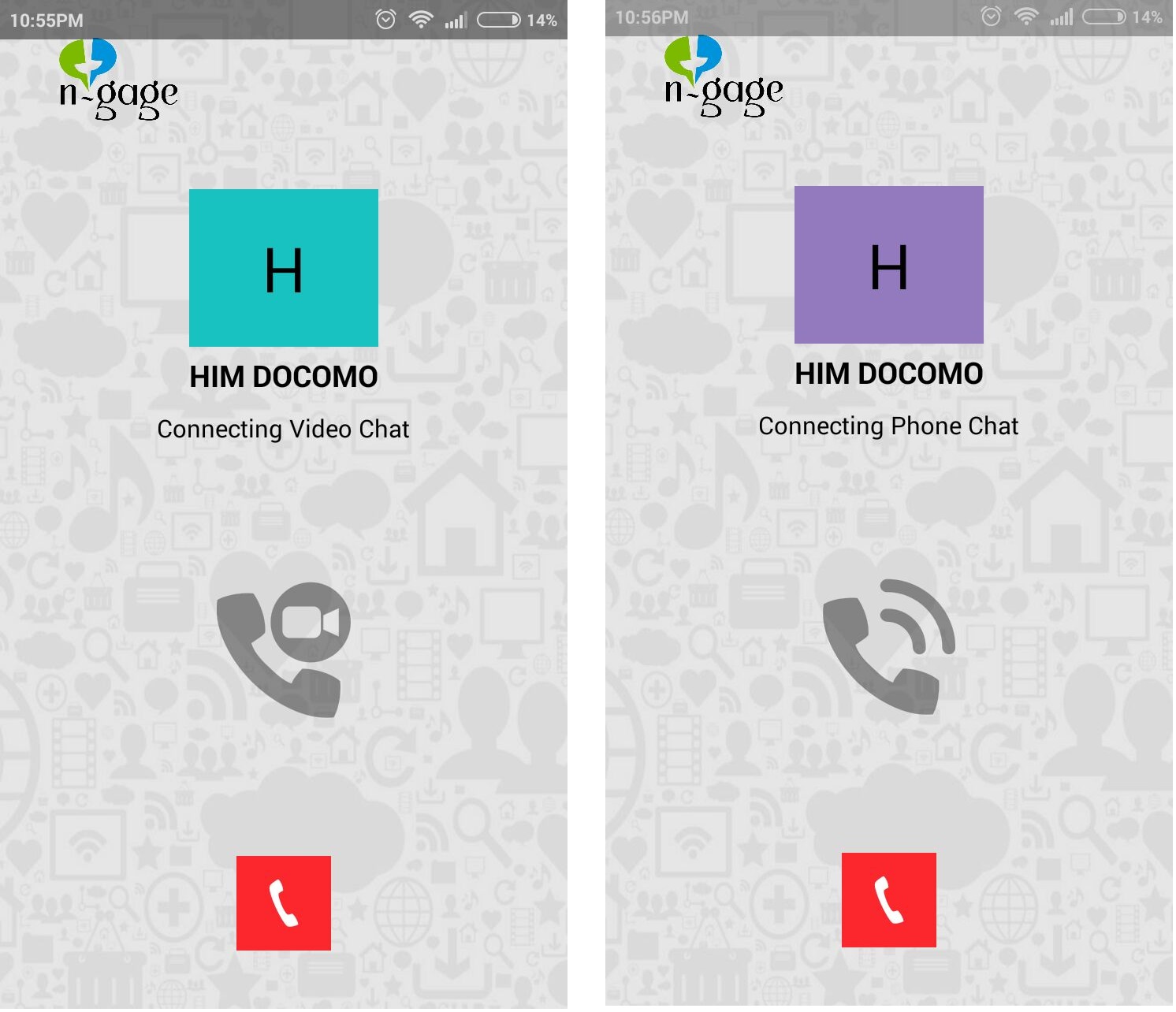 n-card & n-stickers : Like other messengers like Hike messenger, n-gage aims to cater the needs of the diverse Indian audience. They have separate section to send n-cards where users can send 'soft cards' during occasions like Christmas, Diwali etc.
Know : With n-gage messenger, users can get their daily dose of information e.g. If you are interested in Health, Lifestyle etc. n-gage would curate the content for you in the 'Know' section of n-gage. We found this feature quite useful & in order to drive user-growth, they have integrated all the social media features in the app. It would have been even better if n-gage had done cross-app information sourcing i.e. getting curated and personalized content from other apps like Daily Hunt.
Localized Content & Indian Language Support : n-gage
n-gage enables its users to connect with family and friends from around the world in over 45 languages. Users can share messages, doodles, and attachments on various other social platforms such as WhatApp, Facebook, Emails and SMS, without requiring the other person to download the app.
Providing 'Localized Content' could have been an interesting add-on feature which can be targeted to users interested in content [in languages other than English].
Private Chat & Schedule : n-gage
n-gage enables chats to stay private, with the app offering an expansive range of privacy features to suit individuals needs. It also has an integrated feature called 'Schedule' which keeps a track of users reminder's, occasions etc.
We particularly liked the 'Scribble' feature where user can write something on the scratchpad of n-gage & send it across to a group/individual. It is like having 'Stylus' support in n-gage 🙂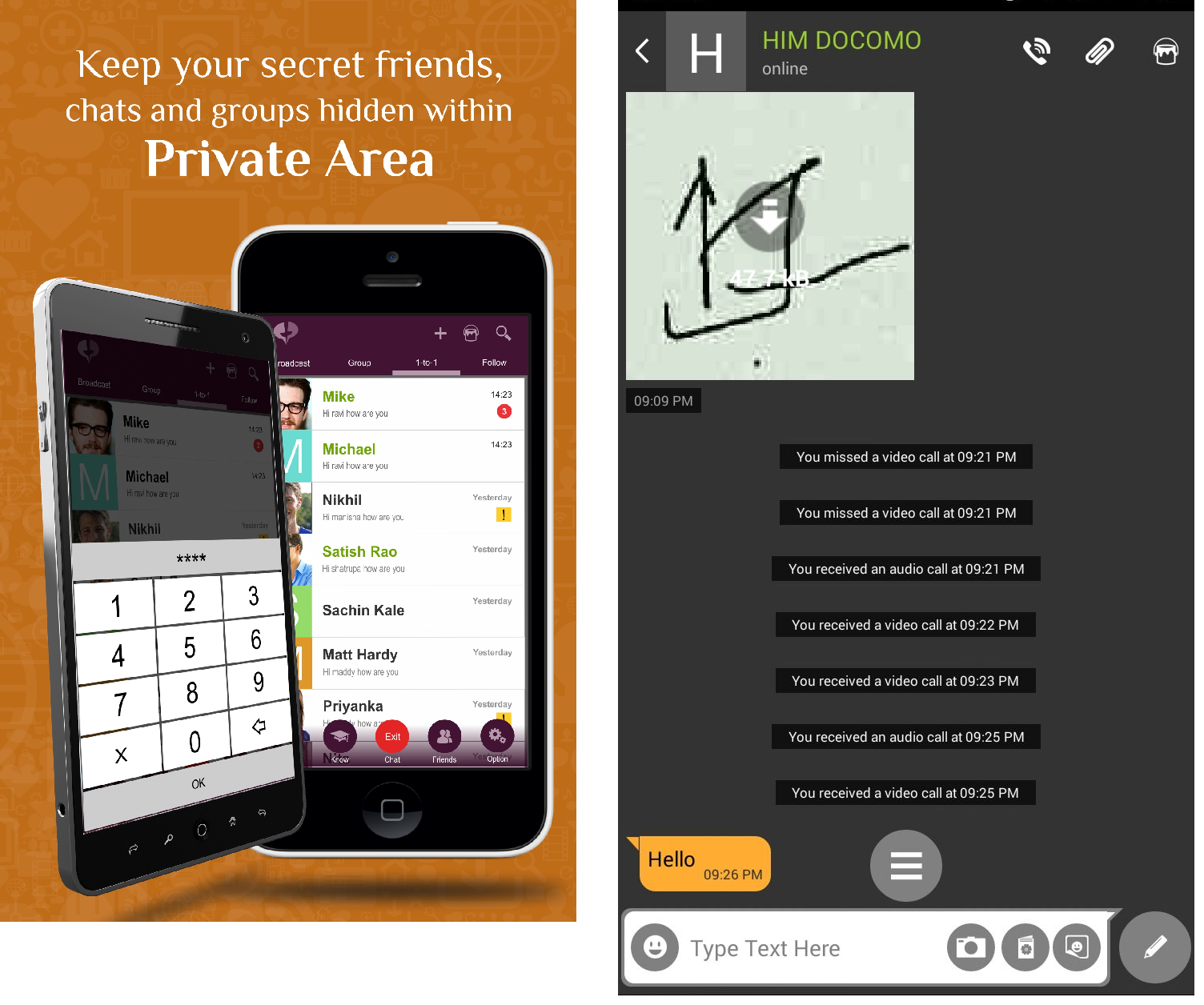 lite for low end phones : n-gage
Considering the fact that there still many users who are ditching their feature-phones for low end Android devices, it becomes very much necessary to cater to this end of the market. n-gage has released a stripped down version of the n-gage messenger rightly termed as 'n-gage lite'.
The lite version is quite snappy & fast and we found it very useful. We tried the app on Android phone with 832 MB of RAM & there was no lag in the app's performance.
Closing Thoughts : n-gage
There were certain hiccups during the review but overall we found the app to be useful though the UX needs a huge improvement. n-gage messenger aims to be a one-stop destination for all the user's requirements i.e. Messaging, Group Chat, Calling, Privacy and much more…  Their mantra is to be your Lifetime Companion.
Given the fact that they have winning features of WhatsApp, Hike in it's app, we would not be surprised if they also incorporate 'Social Shopping' in their future releases 🙂
Do give n-gage messenger or n-gage mesenger lite a shot and share your experience in the comments section